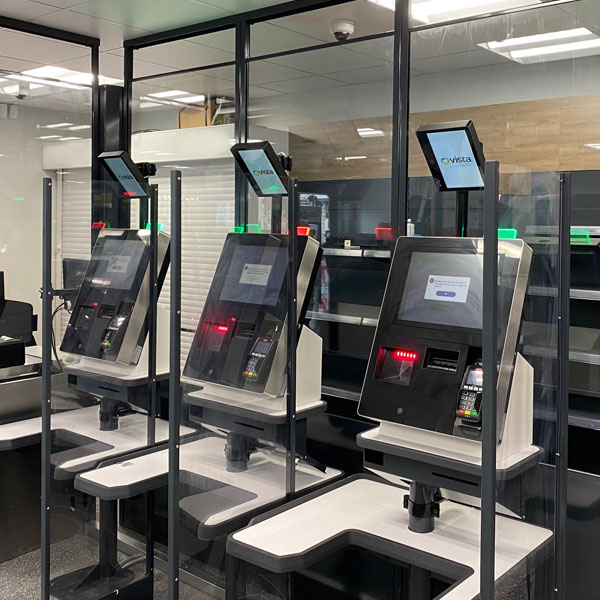 Self-checkout Security Screens
A recent roll-out installing Fully Framed Security Screens into 150 sites of a large, national retailer led to the innovative development of Self-checkout Security Screens. These screens provide the option of both staff service and customer self-checkout within one security system.
This unique hybrid solution is a result of direct security requests following experiences of recent attacks on employees, however, it is also suitable for situations with advance notice of new sites, constructed in areas to be considered at risk, as well as for aesthetic purposes in brand new stores.
Fully Framed Security Screens are flexible and agile models which allow us to quickly adapt and respond to customer requests. We provide expert design, project management and installation services that allow us to execute projects from inception to installation within 6 weeks.
This particular system can be manned by one member of staff but allows 4 customers to be served at once, improving store efficiency and keeping customers happy, whilst maintaining a comprehensive level of protection. The rear of each self-checkout station contains a lower-level hatch that can be easily accessed from the staff area, which provides quick, safe and easy access to cash and receipts for employees.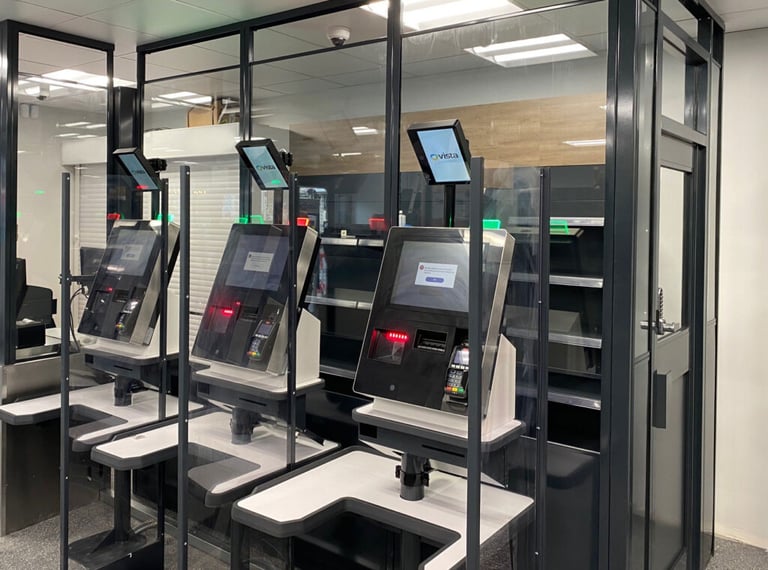 To find out more about the bespoke services we can offer to assist you in protecting your employees contact a member of our team today.
Follow us on LinkedIn for our latest updates.